Developed and produced for the 125th anniversary of Hartje, the new stem system combines the Stem Twist Pro SDS with the A-Head Stem Adapter Quill in a most elegant way.
Excellent ergonomics on urban e-bikes, trekking or city bikes is essential to experience driving pleasure even during longer tours. For individual adjustment, the flexible stem system is approx. 80mm height adjustable and approx. -20° to +60° angle adjustable with a 6mm Allen key. So the handlebar height and stem angle can be easily adjusted to be comfortable on the road.
Buy Stem Quill Twist Pro SDS directly in the store
The storage miracle in the garage, narrow hallway or bike cellar is this stem system for 1 ⅛" threaded steerer tube by means of the super practical twist function: The quick-release lever allows the , seconds to turn the stem simply by hand. Optionally by 90 ° to the left or right.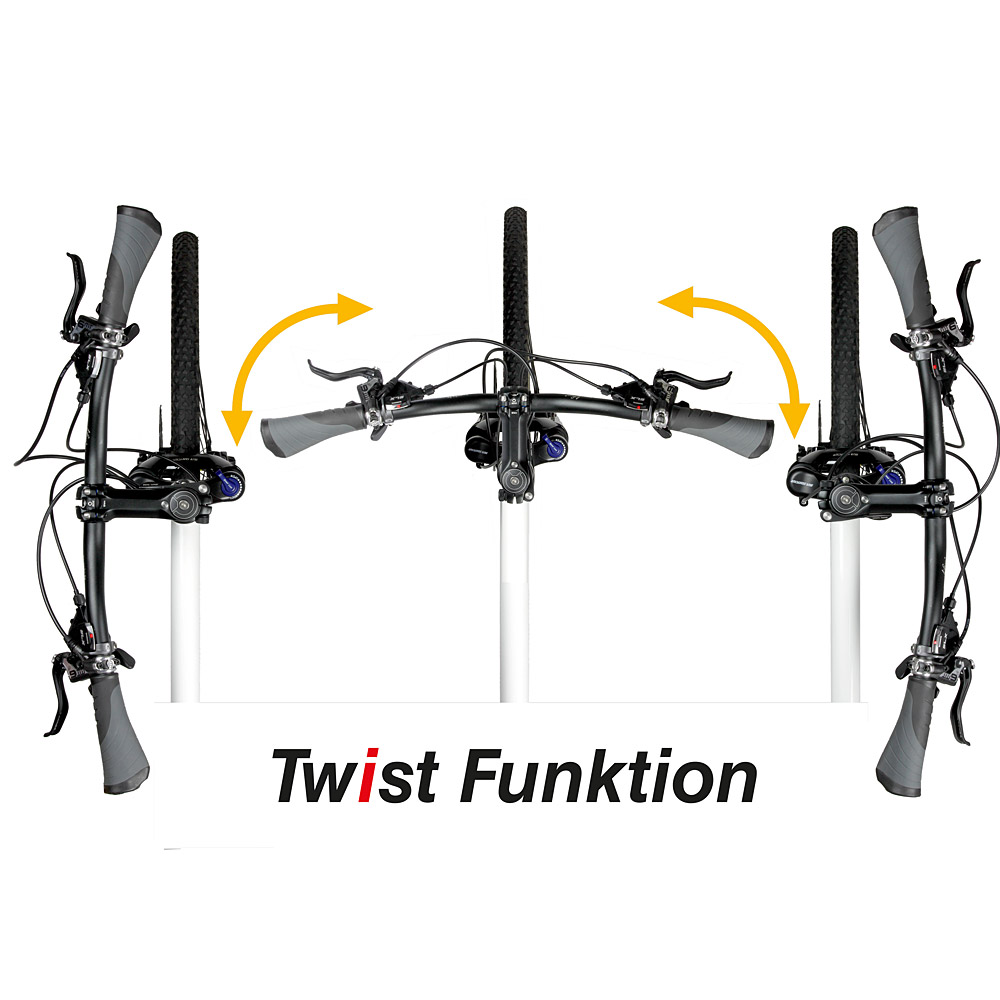 more information, all dimensions and variants of the Stem Quill Twist Pro SDS you will find here
Thanks to stable aluminum forged construction, the Stem Quill Twist Pro is suitable for bicycles, cargo, and e-bikes. About the SDS stem front cap can be mounted, for example, navigation device or light.
more information about the Stem Docking System you can find herer