vit:bikes published a comparative test of three parallelogram suspension hanger brackets in January 2021, which we would like to share with you here.
Included in the comparison is our by,schulz G.2 parallelogram suspension seatpost:
With top responsiveness and ride comfort thanks to proven Parallelogram spring mechanism scores the by,schulz spring support G.2. For example, when city and trekking bikers roll over cobblestones or bumpy gravel. To compensate for the shocks on tour in a way that is easy on the back, the steel spring is available in five different spring stiffnesses. Changing the spring on the G.2 is child's play. With the steel spring adjusted to the rider's weight, the spring support works efficiently and offers reserves for larger shocks. The different spring stiffnesses allow the G.2 to be used with a body weight of 45 to 150 kg. Besides, the G.2 manages to look darn good: Powerful, organically flowing lines set visual accents.
Buy the by,schulz G.2 seatpost directly in the official by,schulz store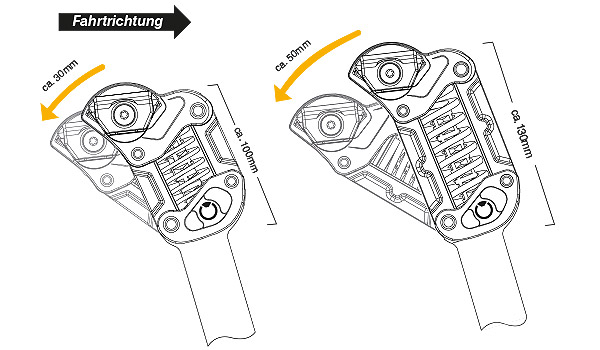 The parallelogram suspension seatpost is designed to provide you with the highest level of riding comfort, both in the city and in rough terrain. The suspension is designed to be progressive, which means that the system reacts softly to light impacts and with increasing spring resistance to hard impacts.
When compression dives the G.2 ST parallelogram suspended seatpost up to ca.18mm to the rear and about 22mm down.
Due to the use of a heavy-duty flat wire steel spring and technical elastomers in the spring eye and on the inside of the arms, even hard impacts (e.g. when driving through deep potholes) do not cause the suspension to deflect. In addition, the rearward deflection movement is damped by the hemispherical elastomers in the head and base sections. For optimum adaptation of the G.2 ST to the rider's weight and riding style, easily interchangeable spring elements with different spring stiffnesses and dampers are available.
Here you will find all information about variants of the by,schulz G.2 seatpost