Border cycling: The 5,000 km endurance test.
Michael Bauer circumnavigates Germany along the border in 80 days on an e-bike. Accompanying him on the 5,000 km endurance test, our by,schulz G.2 LT seatpost.
The 65-year-old from Saarland recently turned his back on the working world and is starting a new period in his life. With a bicycle tour along the border of Germany.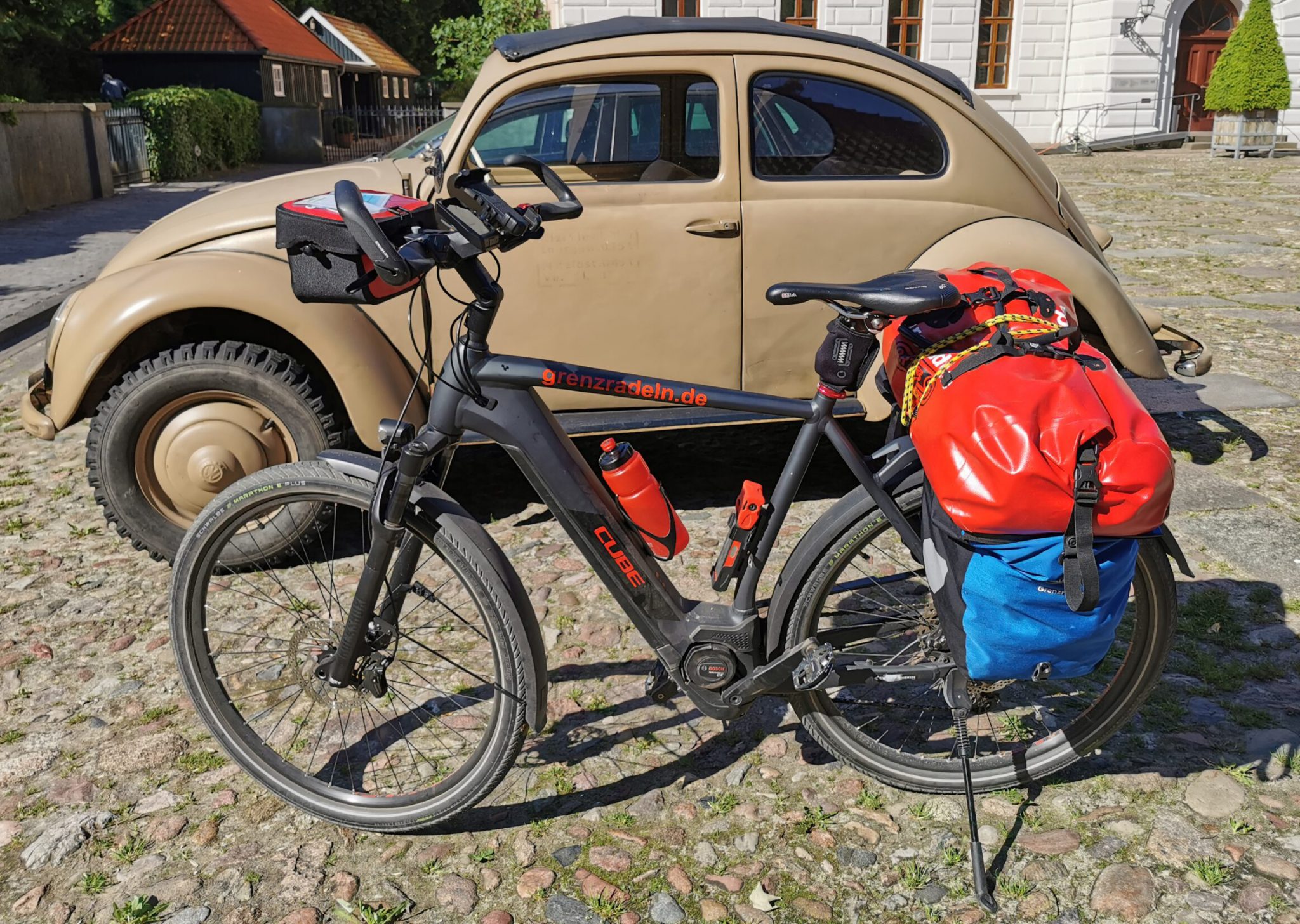 Michael's tour is also not just for fun, but for a good cause!
Readers of Michael's blog "Grenzradeln" have the opportunity to support the WBR.
The international aid organisation World Bicyle Relief (WBR) wants to create greater mobility for people in developing countries through robust bicycles. For this purpose, special cargo bikes are provided for schoolchildren, nurses and micro-entrepreneurs. WBR has developed a convincing concept for this, which even includes the production and maintenance of the delivered bikes. If you want to know more about this, you can read the following Spiegel article: Buffalo Bike: A bike that moves the world or simply watch the WBR video.
"I cycle – you donate" is Michael Bauer's appeal. For example, if we assume a donation of € 0.03 per kilometre cycled and Michael manages to cycle the entire tour, the total will be around 5,000 km. So 150,00 € for WBR, or in other words: one Buffalo bike for Africa.
If you want to learn more about Michael's tour, you can take a close look at the individual stops on his journey in his tour blog.
We wish Michael continued fun and success on his tour and are already looking forward to the technical report.